Looks like Apple will be releasing the new iPhone earlier than expected. They have just announced the new iPhone 3GS. It will be released in the US on June19.
A quick rundown of the new features:
more processing power

cut-copy-paste function (with the coming 3.0 OS)

video recording 30 fps


storage upgrade – 16gb and 32gb

internal Compass

longer battery life

better camera – 3MP, auto-focus, tap to focus

MMS support
My take is that it will cost 35,000-40,000 here at home with a Globe subscription when it comes out.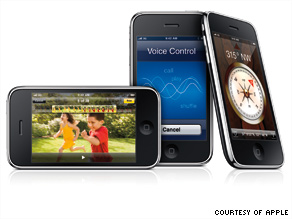 http://www.cnn.com/2009/TECH/06/08/apple.iphone.wwdc/